TO DO:
SECRET SANTA (done)
MORE FULL DRAWINGS! COME ON, MOSS! ):<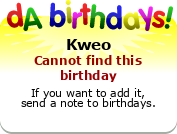 ---
by

~

0-CaPsLoCk-0

by

~

EchotheTurtleKitty
Commissions are closed!




||M Y - B R O S S A U C E S||
________________________











by

~

0-CaPsLoCk-0
---
Spirit of the Wolf,

You who wanders the wild lands.
You who stalks in silent shadows.
You who runs and leaps
between the moss-covered trees.
Lend me your primal strength,
and the wisdom of your glowing eyes.
Teach me to relentlessly track my desires,
and to stand in defense of those I love.
Show me the hidden paths and the moonlit fields.
Fierce spirit,
walk with my in my solitude,
howl with me in my joy
&

guard me as I move through this world.

By

=

TopHat-Queen